We're really excited to get the word out about prostate play and we couldn't do it without our fantastic sponsors. They're as dedicated as we are to helping you have the best sex possible and they make some of the best toys and other products for prostate pleasure and pegging. Working with them is truly an honor.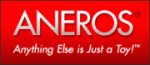 Aneros is the original maker of the hands-free prostate massage toy. Originally designed as a medical device for men who had certain prostate health issues, their product was quickly discovered to provide intense pleasure that nothing else had done before. The MGX Classic is a perfect one to start with. And if you're ready to ramp up, try the Vice or the Helix Syn. Whether you use them solo or with a partner, they'll give you a ride you won't forget!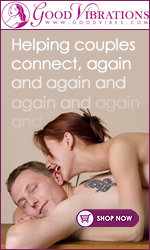 If you're looking for the best sex toys around and amazing information about sex and pleasure, go to Good Vibrations. I had the honor to work there for over 16 years and I have to say- these people know what they're talking about. Whether you visit the store, call their customer service folks, or explore the website, you can be sure that you're getting the answers you need and the products you want. And of course, you can get all the goodies that make prostate play lots of fun: lubricants, dildos, strap-on harnesses, sex position pillows, and of course, our book. (It'll be on their site soon.)
Good Vibrations defined what sex-positive toy companies do and they continue to pave the way. So when you're looking for something to make sex hot, make them your go-to source. And remember- Valentine's Day is coming up!

If there's one thing that everyone needs for anal play, it's a high quality lubricant. Finding the right one can take a little experimentation, since everyone's a bit different, but trust me- it'll make your prostate play a lot more fun. A lot of people like silicone lubes because they're so slippery and long-lasting. Wet Platinum is a great one to try. If you want something with a bit more cushioning, try Wet Uranus, available in silicone and water-based formulas. Or give Synergy a try. Part silicone for extra slipperiness, and part water-based for easy cleanup. It's the best of both worlds!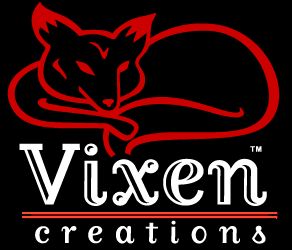 If pegging is in your plans, you'll want a dildo from Vixen Creations. They come in lots of sizes, shapes, and colors and since they're made from body-safe silicone, they're hypoallergenic, non-porous, and easy to clean. Just wash with soap and water and you're good to go. Want to bump it up a notch? After washing it, put it in boiling water for five minutes or the top rack of a dishwasher. And if you want a super-realistic toy, check out their VixSkin products. They have a firmer core and a softer surface layer to give that real-as-life feel. No other dildo comes close!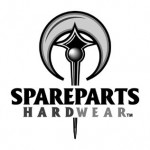 Of course, you'll also want a harness for your pegging fun and nobody makes them as sexy as SpareParts HardWear! Unlike some of the more utilitarian harnesses, these are as gorgeous as they are functional. The Joque gives you amazing control when you play. The Sasha Couture brings a sexy femme look to your strap-on fun. And the Tomboi Brief is incredibly comfortable, with a pull-on design to make you look suave and sleek. The attention to detail makes it clear that the folks at SpareParts know what they're doing. Their harnesses are amazing and will make you feel as sexy as you look.
Whether you're new to prostate fun or you're an aficionado, get the most out of your adventures with these toys. They're sure to put a big smile on your face!