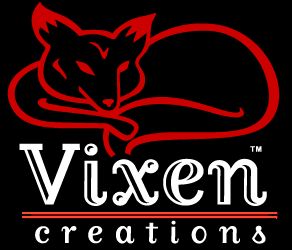 Plenty of folks like realistic dildos for their prostate play, and there are lots of options out there. Maybe it's the extra bit of life-like appearance that makes the fantasy work. Maybe it's the shape of the head as it slides across the prostate. But when it comes to finding a dildo that looks and feels as much like a penis as possible, you can't do better than VixSkin dildos from Vixen Creations.
VixSkin is 100% silicone, so just like other silicone toys, it's easy to clean. Soap and hot water does a great job, and if you want to take it even further, wash it and then put it in boiling water for five minutes or the top rack of a dishwasher. VixSkin is non-porous, body-safe, and hypoallergenic. But what really makes it an amazing material is the texture.
Silicone dildos are made by pouring the liquid silicone into a mold and then pulling them out after it sets. That gives them a consistent texture throughout the entire length of the toy. VixSkin is made the same way, but there's a firmer inner core that's then put in a mold for a second time and coated with a softer outer layer. When you squeeze the shaft with your hand, it has a texture much more like a penis than any other dildo on the market. Plus, the head of the toy is almost entirely made from the softer layer, so it has that same squishy feel that penises have. Not only is that more realistic, it's also more comfortable during deep penetration.
| | | |
| --- | --- | --- |
| | | Outlaw 8-½" x 2″ |
VixSkin dildos are more flexible than most other silicone toys. That add some extra realism, and it also makes pegging a little easier since the dildo flexes when you shift positions. A really firm dildo can feel great, but if you're not at just the right angle, it can poke. That extra bit of bendability can make a big difference.
Another advantage of VixSkin is that the softer texture makes anal penetration easier. If you're new to anal play, you might find these dildos a great way to start. And if you get turned on by playing with larger toys, VixSkin's extra give makes them easier to accommodate. Heads up, though- the extra flexibility can make them a little trickier to use in a harness, at least until you get used to it.
The only downside to VixSkin is that silicone lubricants can damage the material. So use a water-based lube or cover your toy with a condom, all the way over the base.
You can get VixSkin in a variety of sizes and colors, though they mostly come in an approximation three different skin tones. The Vixen website offers all of the available choices, and you can get lots of them at stores like Good Vibrations. Because of the extra steps in manufacturing, they do cost a bit more than some other options, but if you want something that looks amazing and feels fantastic, they're definitely worth it. And even if you don't care about the realism factor, the texture and the flexibility are major pluses. So pick one up today and see for yourself why these toys truly are "worth every inch."