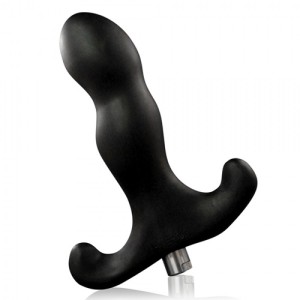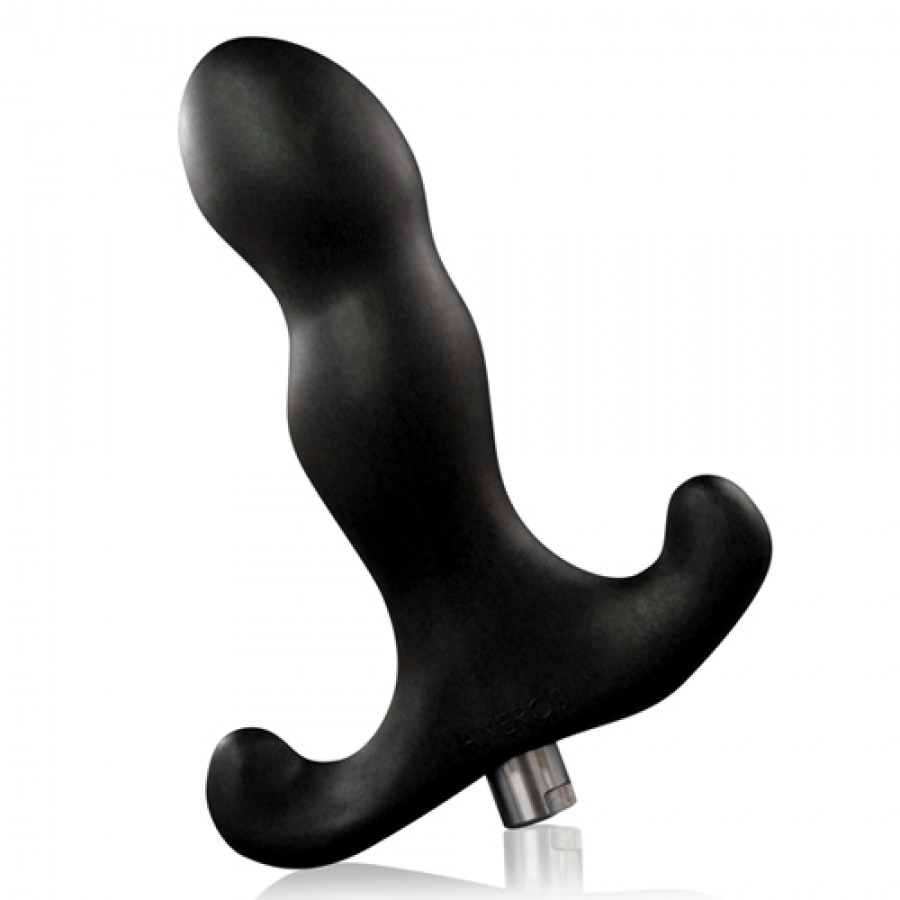 When you're ready to experience the ultimate in hands-free prostate pleasure, you don't need to look any further than the Aneros Vice. This amazing gadget has it all.
As with all of their other products, the folks with Aneros took their time to create something special. Made from body-safe silicone, the Vice is designed to rest comfortably against the prostate. With an insertable length of 4″, it's long enough to hit the spot without being too big. But what makes the Vice really stand out is the vibrator.
Most anal toys either focus the vibration at the base, where it's great for anal sensations but not so fun for the prostate, or they're really buzzy, which can make the prostate tune out. For the Vice, the vibrator is long enough to put the tip right where the prostate is, maximizing your pleasure. And rather than being a buzzy little motor, the vibe is ultra-quiet and offers pulsing vibrations that are much more enjoyable for prostate play. There are three patterns, each of which has three levels of intensity, so you have lots of choices.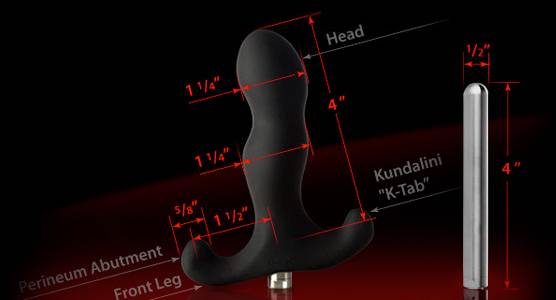 Like the rest of the Aneros line, the Vice can be moved by contracting your pelvic floor, so you can lever it into your prostate for a deeper vibration. You can also wear it during sex and every time you thrust or move your hips, it'll massage your p-spot. It's an incredible combination that nothing else comes close to.
Since the Vice is made from silicone, it's super easy to clean. Just slide the vibrator out and wash it with soap and water. The vibe is water-resistant, so you can drop it in the sink, too. And if you want to disinfect the silicone, just wash it and then put it in the top rack of a dishwasher or boiling water for five minutes. It couldn't be easier.
The only difficulty you might have with the Vice is that pressing the button on the vibe to change speeds can be tricky when there's lube on it. It's definitely easier if you wipe any lube off before trying to adjust the setting. I always suggest laying a towel down before prostate play, just to be sure to not get lube on the sheets, so it's not hard to grab a corner of it.
All in all, the Aneros Vice is a serious winner and there's nothing else like it. When you're ready for a toe-curling experience pick one of these up and get ready for a fun ride!