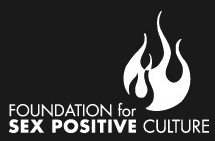 I'm always amazed at how many ways our culture tries to separate sexual response based on gender. Of course, there are many differences in how male and female sexuality work, but we have a lot more in common with folks of other genders than you might realize.
That's because our sexual organs come from the same basic template. Depending on hormones and development, they grow into different patterns but the fundamental structures are much the same. For example, the penis and the clitoris are remarkably similar. They're both made of erectile tissue that engorges during arousal and they have very similar nerves, which means that they respond to the same kinds of stimulation. That means (among other things) that a vibrator on the head of the penis can feel amazing and I'm always surprised that more guys haven't tried it. Believe me- if you've never explored it, you're missing out.
The outer labia and the skin of the scrotum are also pretty similar, which is why a lot of people of any gender enjoy a stretching or massage sensation there. Try gently gripping the skin between your thumb and index finger, and tug gently (or not so gently, if your partner prefers). It can be a great add-on during oral sex or a handjob.
Of course, we can't forget the nipples. I've often heard it said that the clitoris is the only part of the body with no function other than pleasure. May I introduce you to men's nipples? Kissing, biting, sucking, pinching, twisting- start off softly and ramp up. You might be surprised at how many guys love it just as much as women do.
With all of these pleasures we have in common, it shouldn't be much of a surprise to hear that the prostate and the G-spot are pretty similar, too. Once you get past the fact that the prostate is best reached through anal penetration while most folks find vaginal play to be the best way to find the G-spot, most of the techniques are the same. Firm pressure ("stroke, don't poke") with either a curved toy or one with a bulb on the end usually feels amazing. If you're using your fingers, the "come here" motion, circles, or sliding across with your fingertips are often favorites. And a lot of people like to combine prostate play with cock stimulation, just as G-spot play plus clitoral stimulation drives a lot of people wild.
That's not all! Both prostate and G-spot orgasms are often described as bigger, more expansive, or more full-body than the focused or more concentrated orgasms folks often have from penis or clitoris stimulation.
With all that in common, it's no surprise that many of the techniques people enjoy are much the same, but there are some important differences to know about, too. Our workshop Hitting the Spot: Prostate Play & G-spot Pleasure covers everything you need to know to see for yourself how much fun you can have with these super sexy erogenous zones. We'll be at the Foundation for Sex-Positive Culture on March 2, 3-5 pm, followed by a book signing for The Ultimate Guide to Prostate Pleasure: Erotic Exploration for Men & Their Partners from 5-6 pm. Come on by, get some new bedroom tricks, and say hi!
Hitting the Spot: Prostate Play & G-spot Pleasure
Annex ~ Center for Sex Positive Culture
1608 15th Ave. W., Seattle, WA 98119
March 2, 2013
3pm – 6pm, workshop from 3-5pm
18+ with ID only
$25 at door; $20 in advance
Get tickets here.
Please share the event on Facebook and Fetlife.