Here's a question I got from a reader:
Is it possible to ejaculate from prostate stimulation alone? If so, is it a matter of time..using vibration..or applying more pressure perhaps? I have seen videos online of men having a hands free orgasms or ejaculating a slow stream of cum as they stimulate themselves. I have had unbelievable sensations where I felt like I was about to orgasm any moment but that's as far as it would go. Any feedback would be greatly appreciated!
While it is possible to ejaculate from prostate stimulation on its own, that might not be what's happening in all of those videos. Prostate massage can cause the gland to produce much more fluid than usual, and it can certainly start coming out of the urethra during prostate play. However, in many of the videos that I've seen, the fluid is clear. That means that it's prostatic fluid rather than ejaculate. Prostatic fluid is one part of ejaculate, but it's not all that's there.
As far as what causes this particular response, it seems to vary from one guy to another. You'll probably need to experiment with different techniques to see what works for you. A vibrator can be useful because it gives you consistent stimulation over along period of time without getting tired like fingers do. They can also help you ramp up and ramp down to vary what you do, which keeps the prostate from tuning out. The Pop Your Top is a great one because it can give you intense sensations, and is made from silicone, so it's easy to clean. You may also find that prostate-only ejaculation happens more easily during a long, slow, extended prostate massage session rather than one that leads more quickly to orgasm. The more aroused you are, the more likely it is to happen.
I also don't want you to get to goal-oriented. A lot of men I've spoken with have enjoyed prostate play for many years without having that particular experience, just as many women enjoy G-spot stimulation without ever ejaculating. So don't get too caught up on having any particular outcome. It might happen for you, or it might not. Or it might happen sometimes, and not other times. In fact, a lot of people say that the more they tried to make it happen, the harder it was.  If you focus on enjoying yourself and letting whatever experience come (no pun intended!), no you have a great time to matter what. In my experience, prostate-only ejaculation is all about letting go, rather than reaching for a particular goal. Just like G-spot ejaculation, it often happens by relaxing into it instead of striving for it.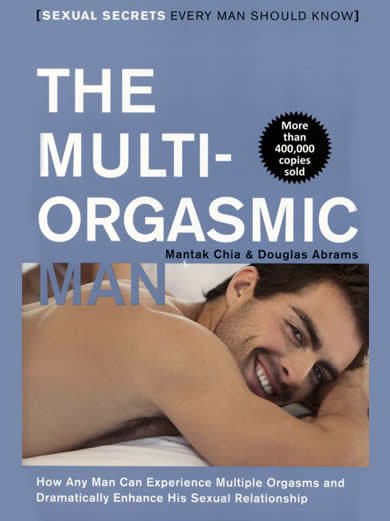 It's also possible to have non-ejaculatory orgasms from prostate massage. That's because ejaculation happens primarily in the pelvis, while orgasm happens throughout the entire body especially the brain. Some men find that tantra and other sacred sex practices help them learn how to do this. The idea is to channel sexual energy throughout your entire body rather than keeping it focused just in the pelvis. It can take some time to learn, but it's definitely worth it! The book The Multi-Orgasmic Man does a great job of explaining how to do this in easily understood, accessible language.
Just remember, this is all about having fun. So explore and experiment, but don't forget to enjoy yourself!